Posts Tagged 'garden party photos'
Hey there! We hope you all had a wonderful Easter holiday! We spent ours with loved ones and good food which is my very favorite way to spend time.
We had plans for casual brunch and an Easter egg hunt for the kids, but the weather was entirely too gorgeous to pass up and so was the shade of the beautiful tree in our front yard, so brunch became a rustic garden party and feast on the lawn. Any excuse to break out the vintage linens and hammered aluminum is a win for me, and we love a great party! A short walk down the street to gather wild flowers, a few trips next door to steal seating from Sean's grandparent's front porch, a little ironing and it was on! I love a good old South dining experience. :0)
Here are a few of my favorite photos from our Easter celebration.  Voila: garden party!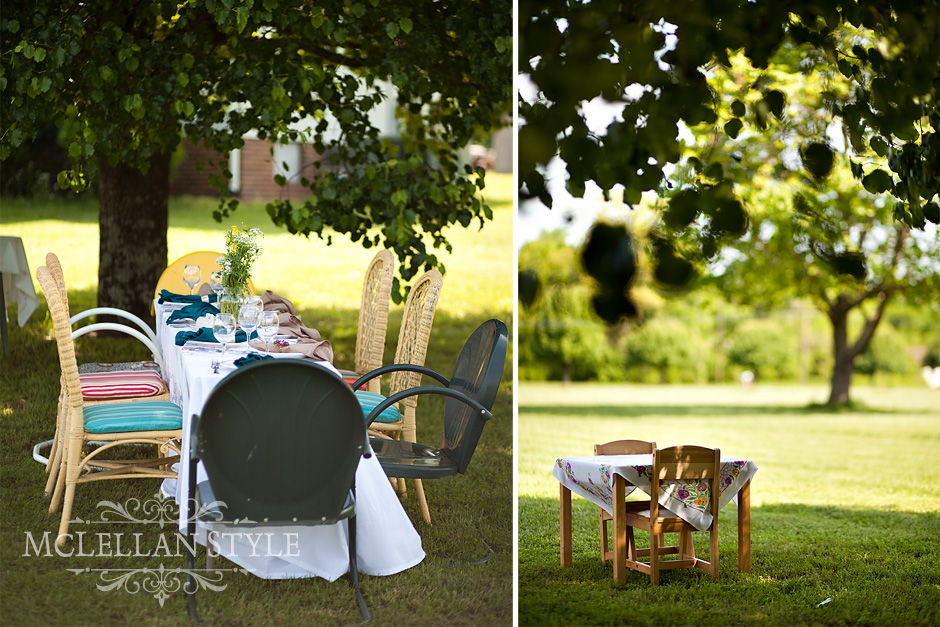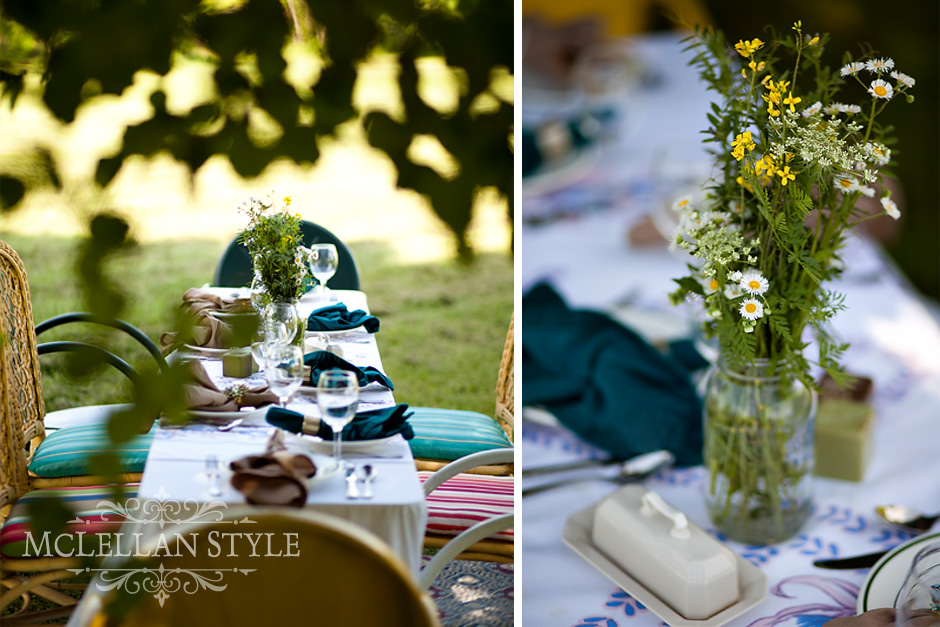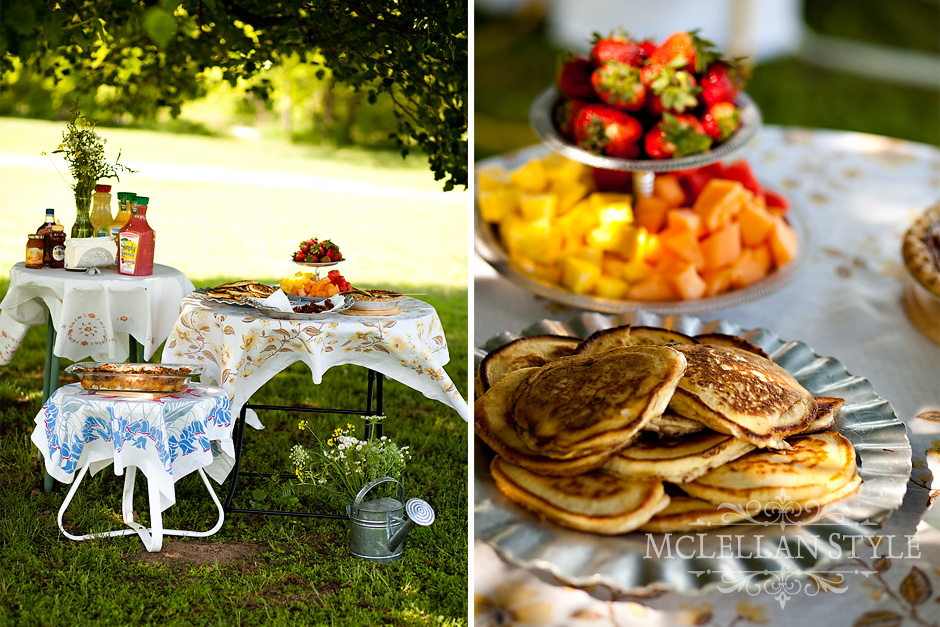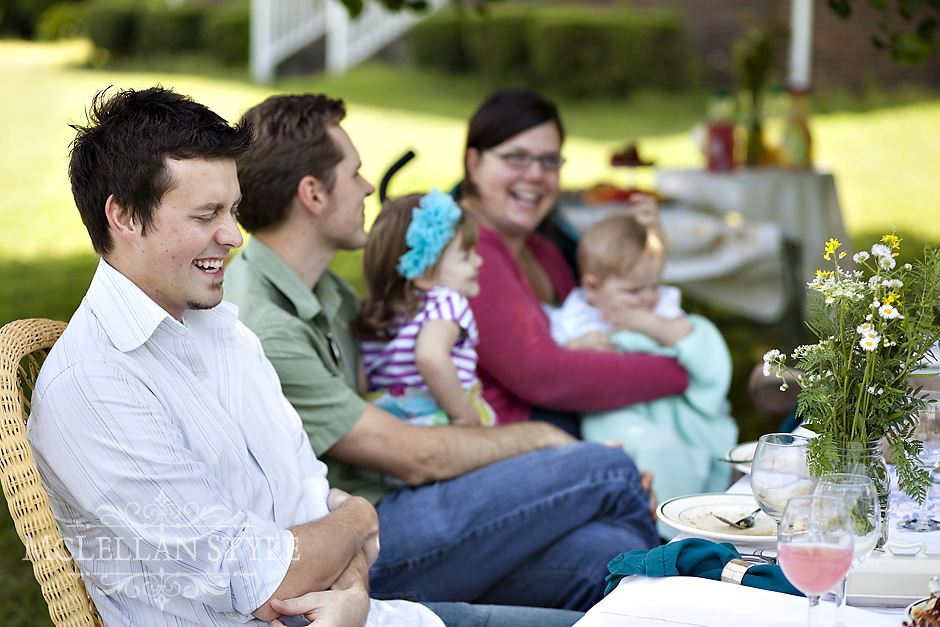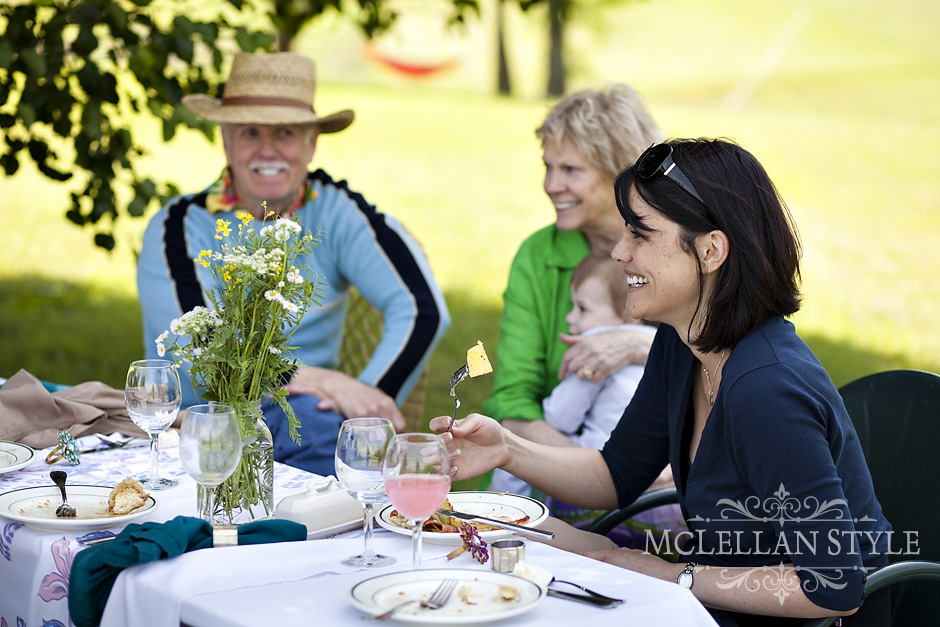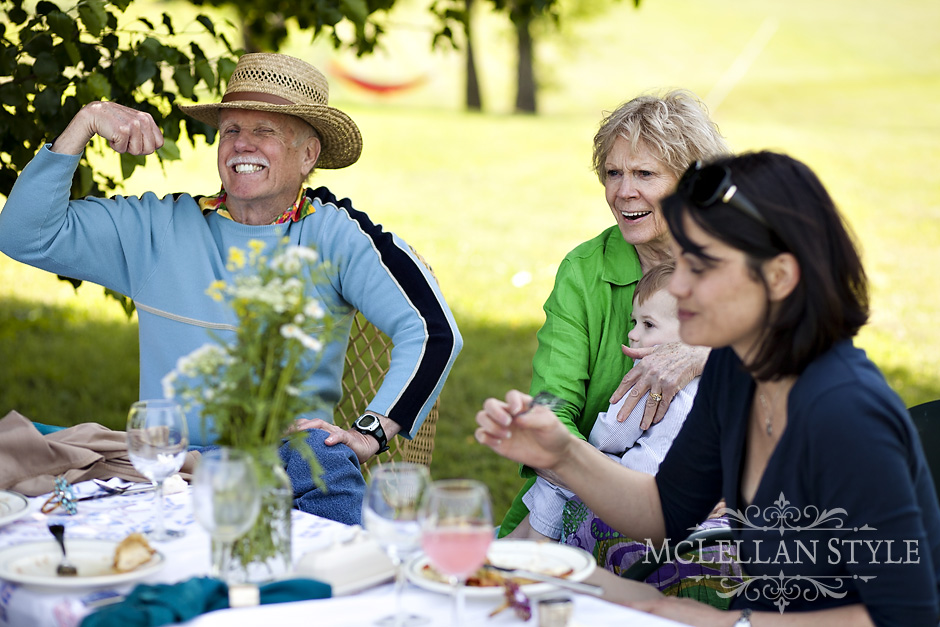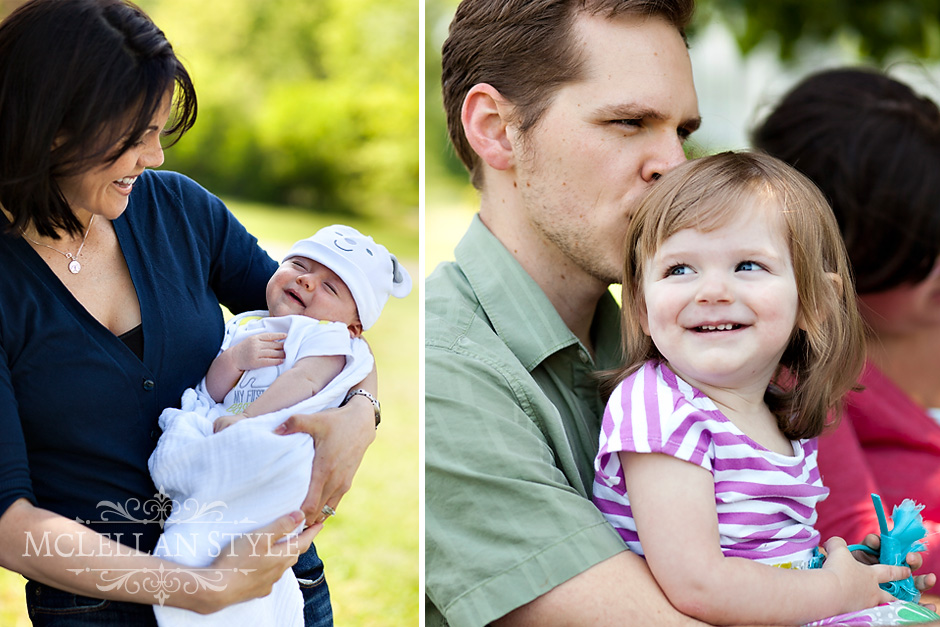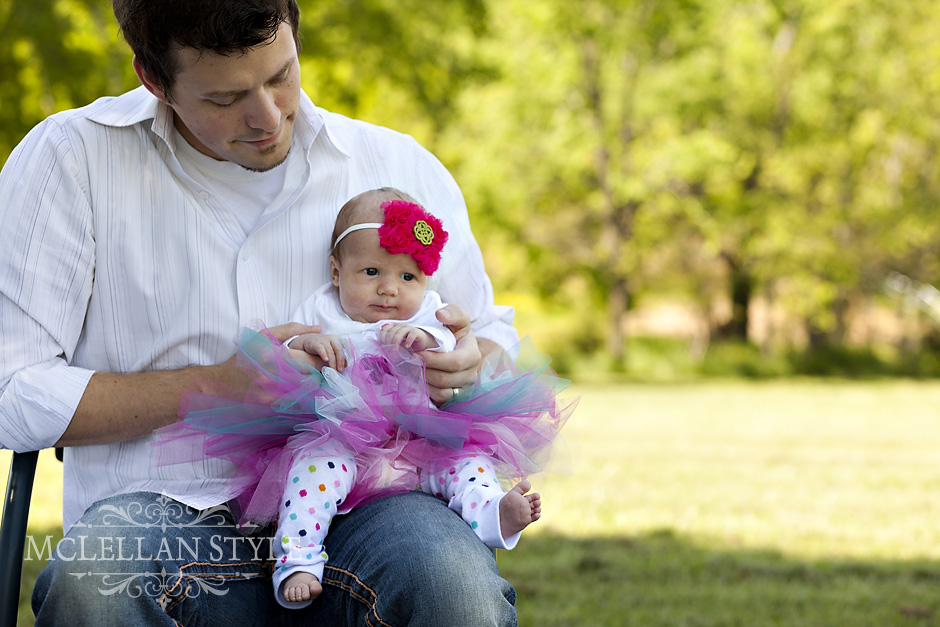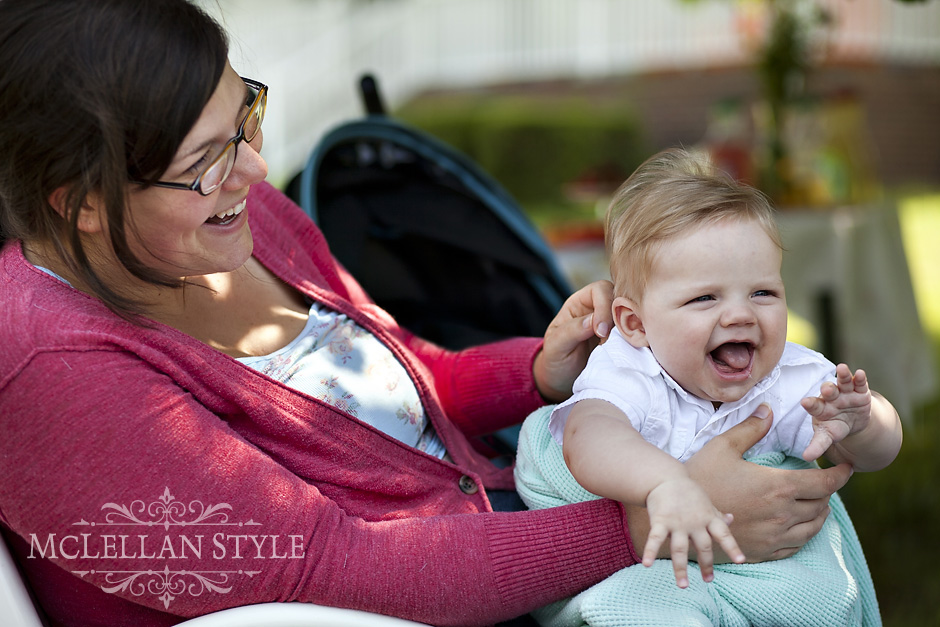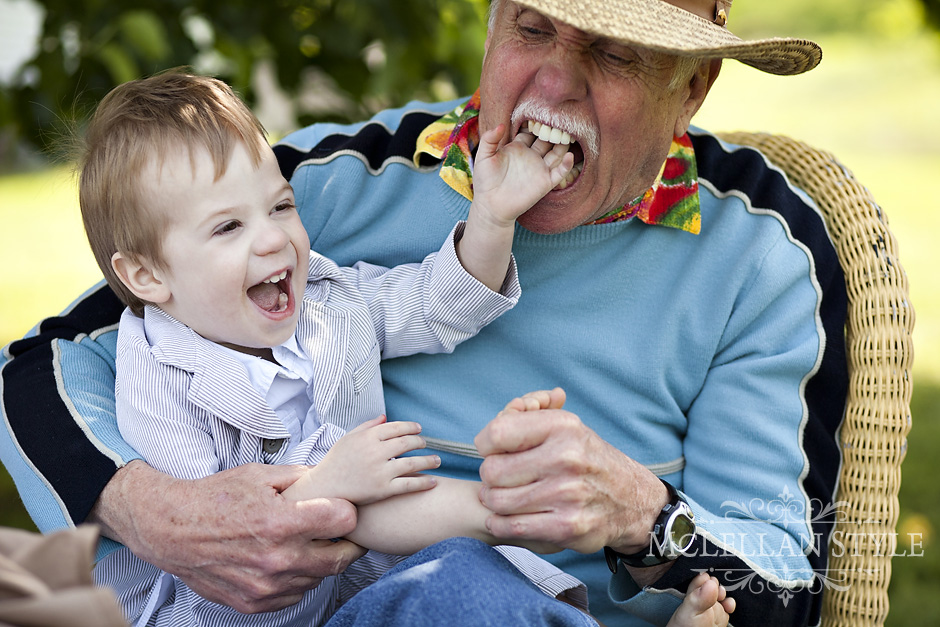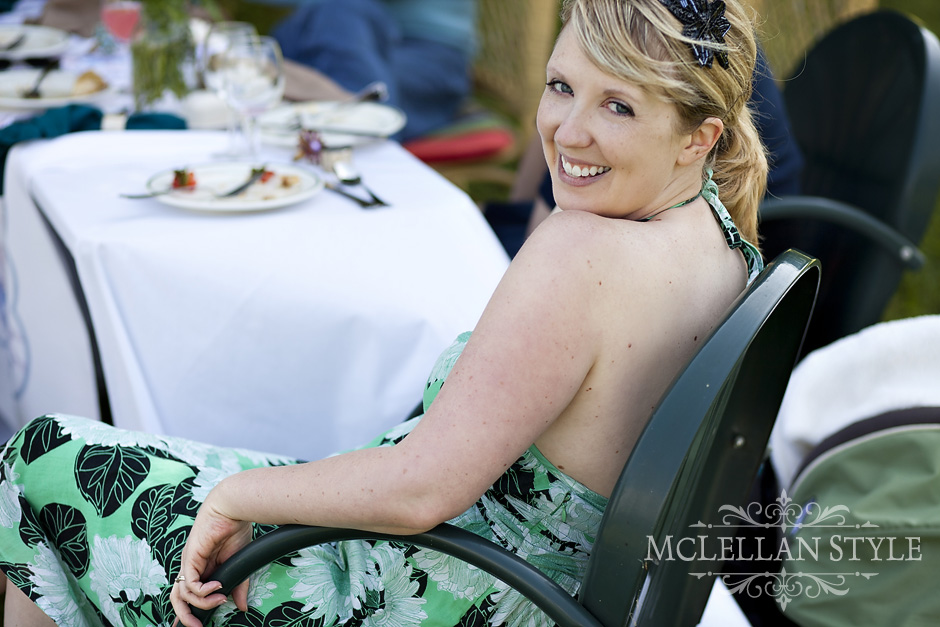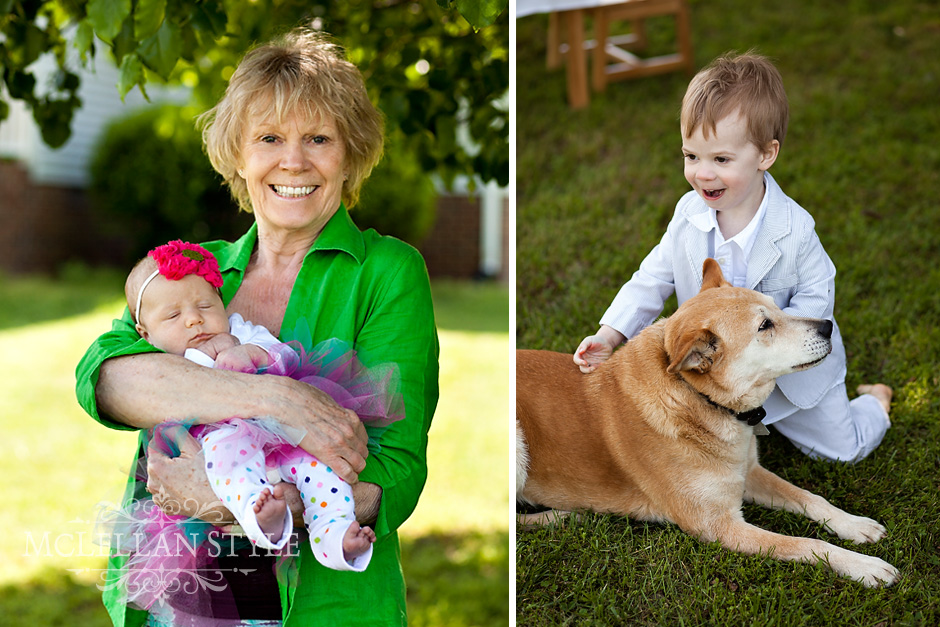 This year was especially fun too because Seven and his little friend Violet are old enough now to really understand the whole concept of presents and an Easter egg hunt. Seven about died when he found his Thomas the Tank Engine basket and he loved running through the yard gathering eggs. For him, it was all about the search and the candy didn't matter. Violet's approach was the opposite: find an egg, sit down and eat all the candy, and only then do you move on to the next. So funny. :0)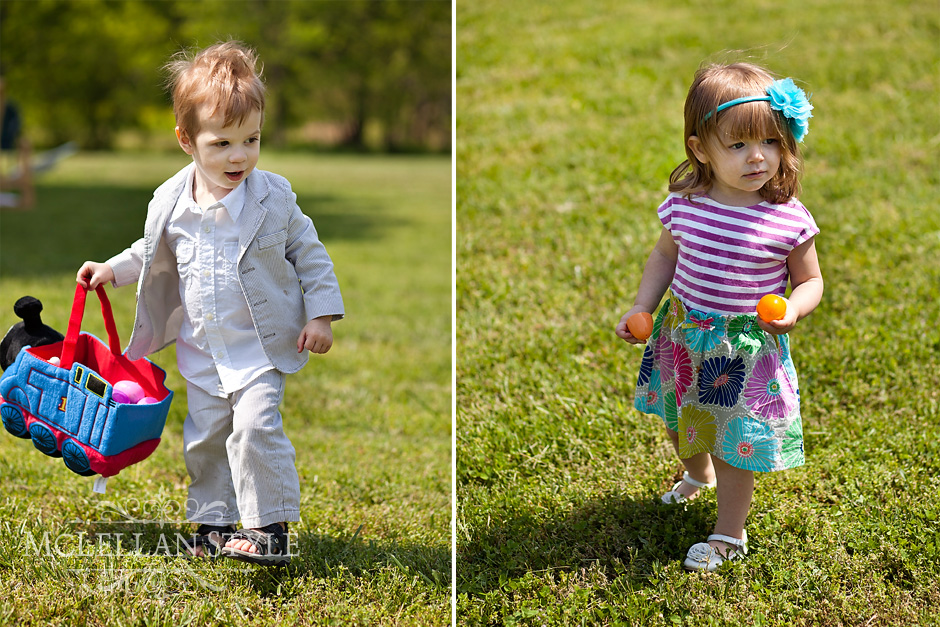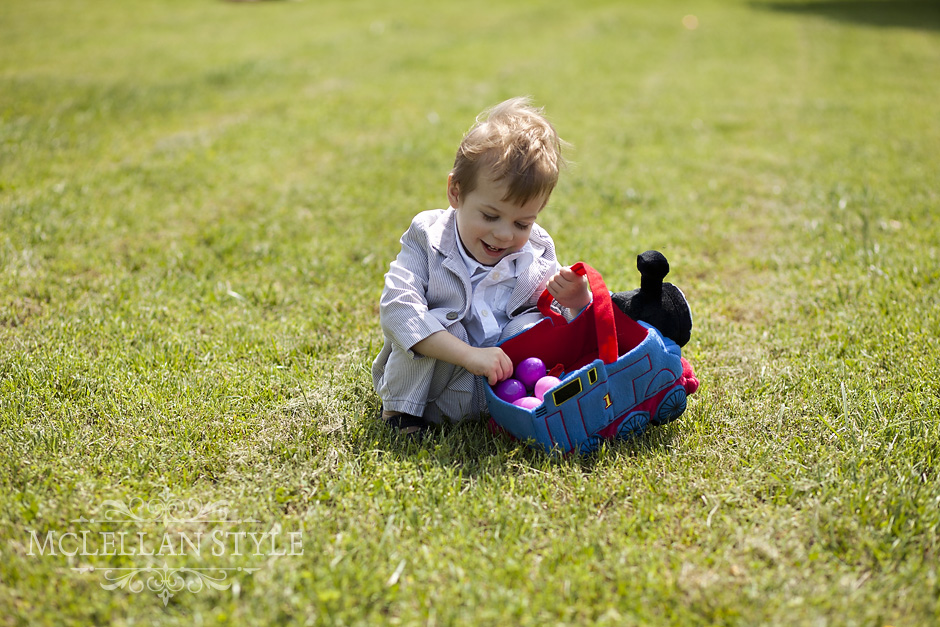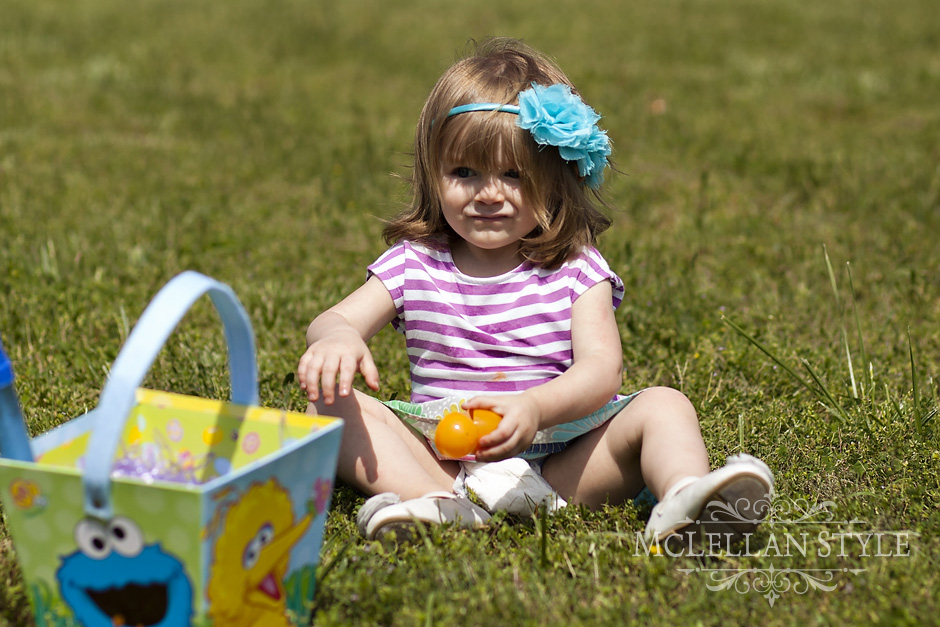 The eggs were scattered for the little ones, but some of the young at heart partook in the candy search as well.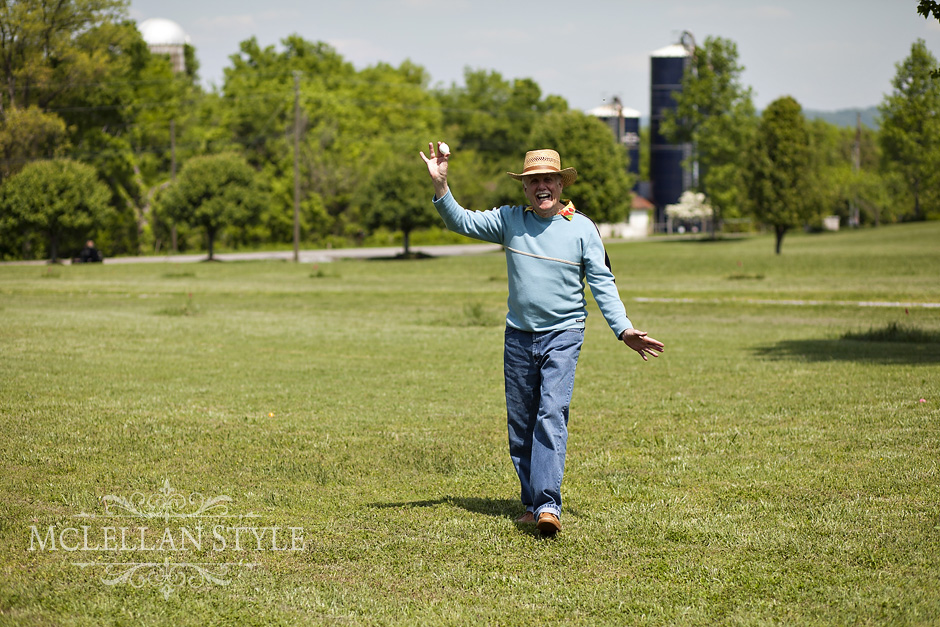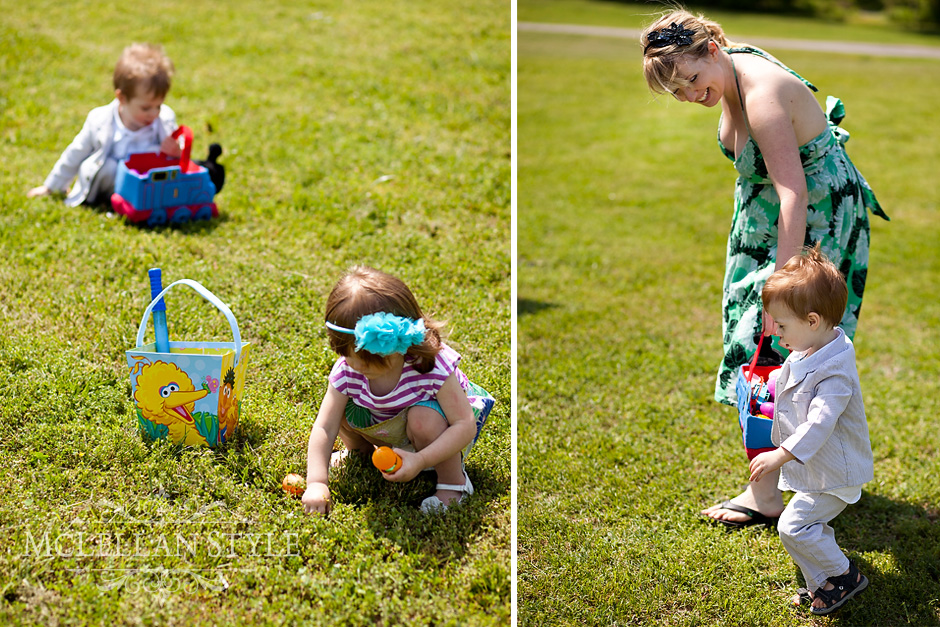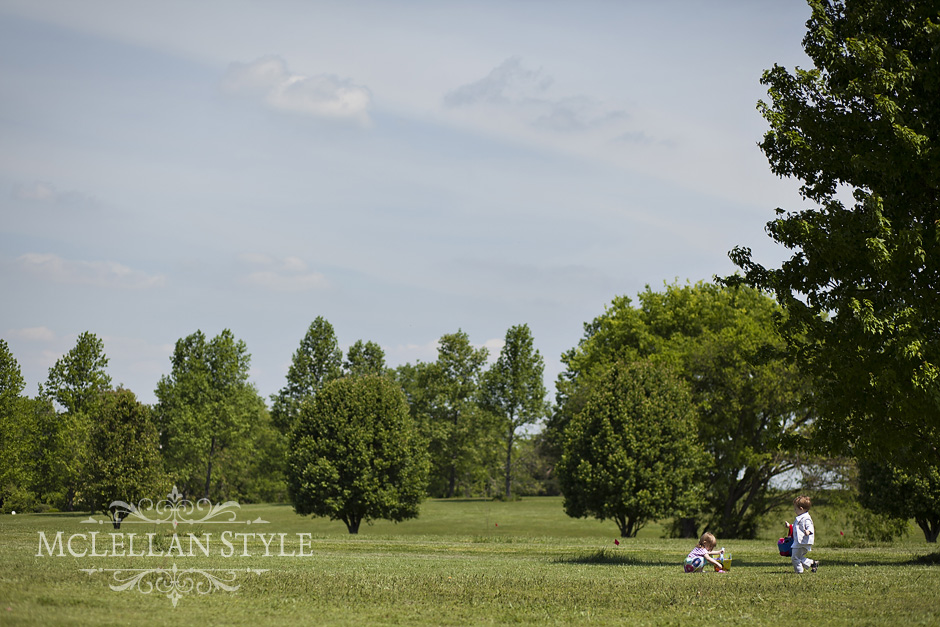 And finally, one of my favorites – sharing the spoils afterwards. :0)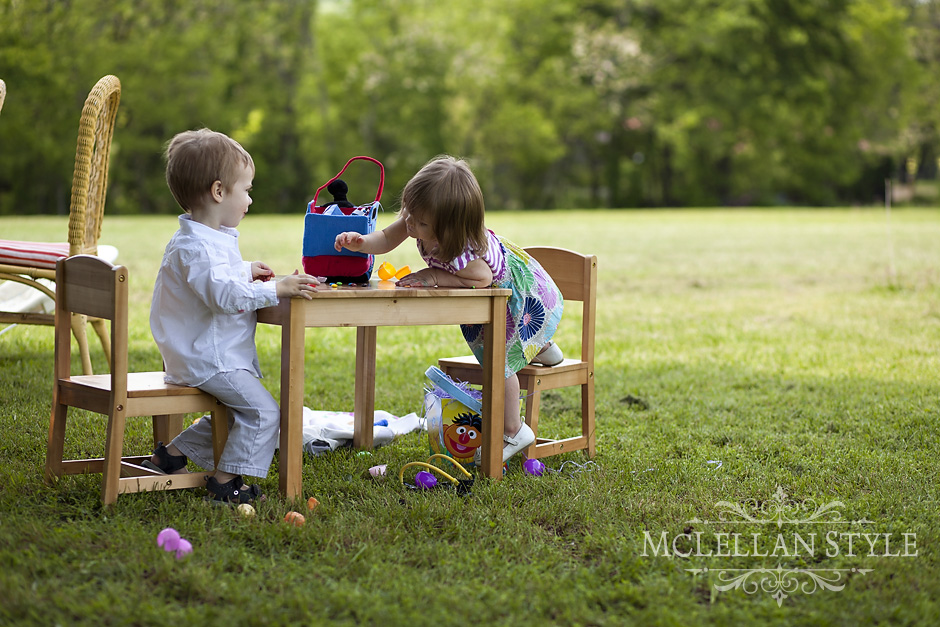 It's a challenge at times for us to take the time to break out the "big camera" and document our life, but I'm always so glad when we do. What had already promised to be a beautiful day turned into one of my favorite days of all time. I don't think it could have been any more perfect. I'm so glad we have photos to remember it with.
Thanks for looking!
– Mel